I have to admit my start to this project has been a bit stalled. I have been in a Research and Methodologies coma for the last two weeks anxiously trying to perfect my research purpose which is due Monday. So please forgive me. Dr. Nelson has been such a sweetheart, bless his heart with all the other administrative stuff he has to deal with during this mess, he has been patient, steady and kind. Honestly his calm nature helps me to relax and believe that everything will be okay. We go this guys! Xo
Okay so as far as my Net Mirror contribution: "Hey Google Can You Help Me Find My Soulmate?" This is some of the new ideas I decided to include in the overall plot. My story will only have 4 main CHARACTERS. I like how Blaxites had very few characters. I felt it flowed nicely and was easier to follow considering it was a short film. So I decided to do the same keep it simple and focus on the plot. The protagonist will be Carrie a very successful real estate developer with a passion for writing. On the side she contributes to different dating columns and various websites about sex, love and relationships. She works in NYC but lives in a luxurious new condo in Jersey City overlooking the Hudson River and NYC skyline. She's a Jersey girl at heart so she prefers to live here over the hustle and bustle of NYC. She's petite with dark brown hair and brown eyes, add in the curvy figure and she's hard to miss. A total sweetheart but sometimes she is too trusting and gullible. My second character is Harry (Dirty Harry). He is the male character and online love interest of Carrie. He is a mysterious successful hedge fund manager who lives and works in NYC. Tall, dark and handsome. He loves to flirt because he looks good and knows it. He enjoys to showboat with his fancy car and Gucci shoes, but overall he is a decent guy with good intentions. Well according to Google, more on that to come. The next character is Silvia who is Carrie's Mother. She is extremely close to Carrie being that she's her only daughter. They talk daily and see each other every weekend. Mama Silvia knows all of her daughters deep dark secrets and loves to push her boundaries and find out more. She's a petite woman in her late 60's with a fabulous Italian accent and fiery personality to match. There is nothing she wouldn't do for her only daughter. Her Mother is extremely anxious to have Carrie settle down and meet Mr. Right. She is pushing forty and has had a string of bad relationships which breaks her Mother's heart because Carrie is a good girl who deserves a good guy. My third and final character is Dea. She is Carrie's best friend and confidant. They met in college and became fast friends. They have been inseparable ever since. Dea is a successful lawyer who practices in both NJ and NYC. Dea is fun loving and vivacious also petite and curvy with gorgeous skin and dark black hair. Heads turn when this dynamic duo go out. She is always the voice of reason for Carrie, Dea knows she can be naïve and warns her to be careful especially with her online dating escapades. Location tracking, data collection, and lets not forget major creeps with Ted Bundy vibes just to name a few of the online dating dangers, Dea has for warned Carrie numerous times to practice extreme caution in her pursuit of love! Little did Carrie know how much Dea's words would come back to haunt her.
As far as my SETTING goes it will primarily be in 3 locations, NYC, NJ and California. Most of the online dating action will be done from Carrie's chic condo via her personal laptop. Her condo is modern and feminine, light pale pinks and greys color schemes throughout. The walls adorned with black and white photos of Coco Chanel, Carrie Bradshaw, Sophia Loren and Audrey Hepburn. All of which she idolized. Sexy Swarovski chandeliers hung in almost every room. Candles would be lit every evening especially around the marble jacuzzi tub. Real never fake flowers, picked from the farmers market weekly can also be found throughout the condo which helps enrich the feminine and sexy ambiance. Most of the action will be between NYC and CA. Downtown Manhattan will set the scene for much needed girls nights out which includes having drinks, laughing and commiserating over their awful dating luck while dancing the night away. When the action picks up she will soon jet set off to Southern CA with her new mysterious and sexy online lover. To be continued…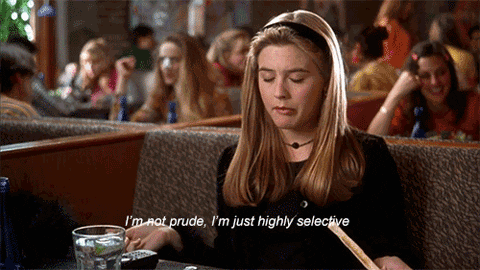 Now as far as my PLOT I'm still working on the specifics but what I'm thinking about so far is that Carrie will ask her Google mini out of frustration and major dating angst to help her find love! Sure enough it answers back and suggests it's top 3 picks for her via her online dating app. She clicks on the matches and immediately is drawn to Harry. He is tall, dark and handsome. His sexy hazel eyes and smile draw her in. She hardly looks at their compatibility rating and skims his profile. She messages him immediately and he responds within minutes. Soon enough they are going out on extravagant dates around NYC and Harry is sweeping Carrie off her feet! The chemistry is fire and undeniable! Soon after a month of dating Harry surprises her with a getaway to CA. Carrie is elated! She thinks she finally found her dream guy. Handsome, successful and adventurous, sprinkle in his sex appeal and it was impossible for her to resist. But things are moving fast. Carrie is swept off her feet and hardly notices but Dea and Mama Silvia are hot on Harry's trail! Their not so sure everything is what it seems. Especially after Carrie confirmed that her Google mini was the one who suggested this match. This made them highly suspicious and concerned. What do we really know about this guy? How can we trust Google to pick our mate? Now Carrie was jet setting away to the West Coast across the country with a complete stranger who gave off some serious bad vibes. Dea and Mama Silvia were hot on their trail…stay tuned…
A big huge THANK YOU to Meagan and Medea for helping me with these awesome plot ideas <3 ! I truly love the immense support and love I find among are small but close knit cohort! I'm truly blessed to have met you all through this program and I can't wait until we are all reunited again IRL. Be well. Excited to read about all your developing stories! Xo.